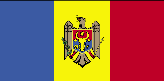 Country Details
---
Largest Cities
| City | Population |
| --- | --- |
| Chisinau | 635,994 |
| Balti | 125,000 |
| Tiraspol | 157,000 |
Country Overview

MOLDOVA

Moldova is a a small, landlocked and densely populated Eastern European country, situated between Romania and Ukraine. The bulk of it, between the rivers Dniester and Prut, is made up of an area formerly known as Bessarabia. Moldova came under control of Romania in 1918, but was incorporated into the Soviet Union at the close of World War II. It gained independence in 1991 after the collapse of the former Soviet Union.

The industrialized territory to the east of the Dniester, known as Trans-Dniester, is mainly inhabited by Russian and Ukrainian speakers. The area unilaterally declared independence from Moldova in 1990, but has never been recognized. There was fierce fighting there as it tried to assert this independence, which led to the intervention of the Russian 14th Army. In 1992, the Moldovan government negotiated a cease-fire arrangement with Russian and Trans-Dniester officials, but tensions continue and negotiations are ongoing. In fact, relations with Russia came to the fore again since 2014 with Russia's annexation of the Ukrainian region of Crimea, and Armenia's related anxieties about Russian ambitions in Trans-Dniester .
Today, Moldova is one of the poorest countries in Europe, with few natural resources, making it heavily dependent on Russia for energy supplies.
Country Forecast
---
| | | | | | |
| --- | --- | --- | --- | --- | --- |
| | 2015 | 2016 | 2017 | 2018 | 2019 |
| Real Gross Domestic Product (LCU billions 2005 base) | 11.420629 | 11.867511 | 12.384532 | 12.842757 | 13.330806 |
| Real GDP Growth Rate (%) | -0.400387 | 3.912939 | 4.356605 | 3.699974 | 3.800193 |
| Population, total (million) | 3.553000 | 3.551000 | 3.547000 | 3.544000 | 3.542000 |
| Inflation, GDP Deflator (%) | 9.822133 | 5.588293 | 6.999992 | 5.499957 | 5.000042 |
| Official Exchange Rate (LCU/$US) | 18.867456 | 19.854717 | 18.899685 | 18.863015 | 19.260649 |
| Total Foreign Exchange Reserves ($US billions) | 1.756772 | 2.205927 | 2.560220 | 2.915089 | 3.140313 |
Key Data
---
| | |
| --- | --- |
| Region : | Europe |
| Population : | 3,474,121 (as of 2017) |
| Capital : | Chisinau |

| | |
| --- | --- |
| Area Total : | 33700 km2 |
| Area Land : | 33700 km2 |
| Coast Line : | 0 km |

| | |
| --- | --- |
| Climate : | Moderate winters, warm summers |
| Languages : | Romanian (official language); Moldovan (former official language); Russian, Ukrainian, Bulgarian, Romani, Gagauz, Eastern Yiddish, German, and other languages also spoken |
| Currency : | the leu (plural lei) |
| Holiday : | Independence Day is 27 August (1991), National Day is 3 November |
Average Daily Temperature
| | |
| --- | --- |
| January : | 26.60°F |
| July : | 69.50°F |
| Annual Rainfall : | 20.7" |
| | |
Ethnic Divisions
| | |
| --- | --- |
| Moldovan/Romanian | 64.50 % |
| Ukranian | 13.80 % |
| Russian | 13.00 % |
| Gagauz | 3.50 % |
| Bulgarian | 2.00 % |
| other | 1.70 % |
| Jewish | 1.50 % |
Religions
| | |
| --- | --- |
| Eastern Orthodox | 98.50 % |
| Jewish | 1.50 % |
Country Indexes
Select index to view full results